• News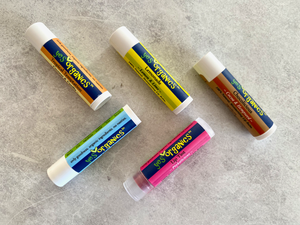 Both Jack and I have been using these over the last month. Jack gets quite cracked and chapped lips in winter so I use a lip balm on him a couple of times a day to help combat this. Again, it's nice to know the product I'm using on my 4 year old is natural! He loves the Coconut & Vanilla flavour the best.
The lip balms from Yes Organics are made from 100% natural & certified organic butters and oils to help nourish, protect, and moisturise your lips. They've also won over 37 awards for their formulas, making them some of the most awarded lip balms in the world!
---
• Best Lip Balm • News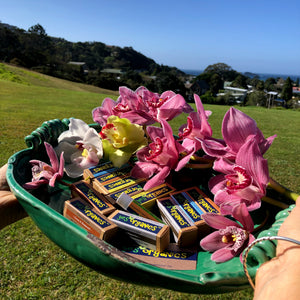 Our beautiful organic lip balms were part of the wonderful coastal retreat in stunning Hahei, New Zealand hosted by Paula Knight Artist. This retreat was dedicated to relaxation, pampering and creative inspiration to feed one's soul. Waking up to native birds singing, yoga, soulful food, walks on the beach and premium beauty products are just some of the highlights of this beautiful getaway! Yes Organics was the lip balm of choice and it went down an absolute treat. We have been featured at this wonderful retreat 3 years in a row now at various exotic locations and every year the...
---
• Awards • Best Lip Balm • Best Lip Treatment • News • Tinted Lip Balm
Yes Organics has done it again, WINNING the 
Best Lip Balm Award
 at The Beauty Shortlist Awards 2021, where we have been awarded for the third consecutive year. Not only did we WIN the TOP award in the Lip Balm category, but Finalist in The Tinted Lip Balm Category and Three Editor's Choice awards as well for a total of 5 Awards!!!
---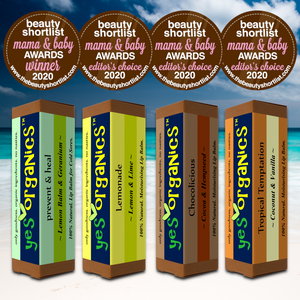 Yes Organics WON the Best Lip Balm Award and Four Editor's Choice Awards, bringing it to a total of FIVE Awards in the Mama & Baby Awards 2020!
We are so very EXCITED and couldn't be prouder of this wonderful achievement and recognition.
---
• Awards • Best Lip Balm • Best Lip Treatment • News
We've
WON
the
BEST LIP BALM Award

 
and
Best Lip Treatment Award

 
in the Beauty Shortlist Awards 2020!
We are very
THRILLED
to announce this absolutely delightful news and feel very blessed, proud, honoured and grateful!