A brief overview on the history of Yes Organics and our Beauty Secrets as featured in The Green Parent Magazine UK.
---
Yes Organics Lip Balms won big at the Green Parent Natural Beauty Awards 2019! We are delighted to share this absolutely delightful news and to tell you that we were lucky enough to be featured in their Natural Beauty Bible 2019. Meet the beautiful Award Winners: GOLD: Chocolicious – Cocoa & Hempseed won the top award of Gold! Making it the Best Lip Balm in the Green Parent Natural Beauty Awards 2019! Yes the best, we are absolutely delighted. SILVER: Pinkalicious – Lip Tint won Silver in the Best Lip Gloss Category! BEST BUY: Lemonade - Lemon & Lime won the Best Buy Award! The Green Parent Natural Beauty...
---
• Best Lip Balm • Media • News
Yes Organics 100 percent natural  Lip Balm range is organic, cruelty-free, GE-free and crafted from premium ingredients that are ethically and sustainably sourced. "A lot of thought, research, love and care have gone into each of them."
Overall, Yes Organics' range of 11 lip balms and one lip oil (for cold sores) are crafted to be holistic; combining the best of ingredients resulting in a product that is effective, healing, and nourishing.
Each lip balm is packed with vitamins and essential fatty acids as well as regenerating, anti-ageing and antioxidant-rich oils and butters. You won't find any fillers or nasties in Yes Organics products, each ingredient has a purpose to create a tube of goodness that works.
---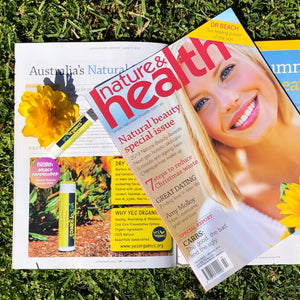 Our Lemon & Lime lip balm featured in Nature & Health Magazine Australia- Australia's original and best natural health magazine, which has been published for 39 years.
---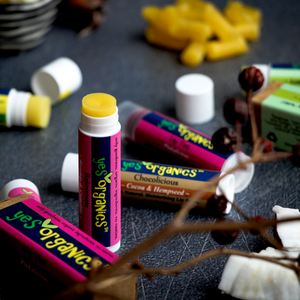 Don't you love it when local, handmade goodies make way to you and they are just as good as they claim to be. These NZ made organic lip balms from 
Yes Organics
 have been an absolute delight for the last few months I've been using them. I've just finished one and now using the second one. They are 
thick, buttery, don't peel or go ugly and keep my lips hydrated for so long.
 It's still fairly cold here in NZ and the max I need to use this balm is 3 times a day (Morning, Evening and just before bed).